About The Company
Established in the year 1999, we, "Akriti Sales Corporation", once ISO 9001:2008 certified company, are a prominent name, engaged in trading of all prominent brands of Cement, TMT Bars and Structural steel having received SE-1B rating from CRISIL. And rating from Infomerics Valuation And Rating Pvt.Ltd as follow
1. Long Term Fund Based Facility - Cash Credit : IVR BB+/Stable outlook (lVR Double B Plus with Stable outlook)
2. Long Term Fund Based Facility - Channel Finance : IVR BB+/Stable outlook (lVR Double B Plus with Stable outlook)
3. Short Term Non Fund Based Facility - ILC/FLC : IVR A4+ (lVR A Four Plus)
In fact we are the only SME company in this sector in India rated for its performance and financial indicators by world-renowned CRISIL with SE1B rating. In 2021-22, the group had annual sales of 95000mt Cement, 110000mt TMT bars, and Structural Steel with a proven track record; satisfying the needs of 1500+ clients in India.
We keep an average stock of 5500 MT of material at our Ahmedabad warehouse.
We are the only distributors of JSPL, who maintains a stock of UB/UC/WPB at our godown, to make it readily available to our valued customers.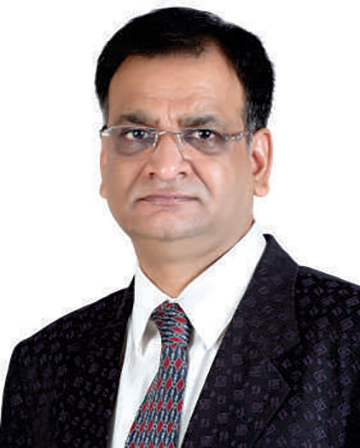 Mr Kamal Drolia
( MD & Chairman )
The Leader
Having established Akriti Sales Corporation, Mr. Kamal Drolia also established Punam Sales (sister concern of ASC) in 2004 to go one step closer to his vision of becoming the end-to-end supplier of all the construction materials. Previously he had worked at Vikram cement (now UltraTech Cement) as a regional manager for almost a decade.
In 22 years of experience in the Cement & Steel industry, he has not only gained the required competence but has also gained credibility and respect from his clients. Under his leadership, the group has crossed the annual turnover of Rs 800+ crores.
Headquartered
Vadodara, Gujarat
Products
Cement, TMT, Structural Steel, Sheets and all type of Pipes
Annual Sales (Qty)
95000mt Cement, 110000mt TMT bars and Structural steel
Warehousing Facility
Ahmedabad
Associate Firm
Punam Sales (Est 2004)
Nature of Business
Dealer, Trader and Stockist
Market Covered
All Over India
Annual Sales (Amount)
Rs 800+ crores
Warehousing Facility
Due to our desire and urge to fulfill the varied needs of the Institutional, Infrastructural & Industrial sectors, we maintain sufficiently large stocks of different sizes of TMT bars and Structural Steel. On average we maintain ready stock of 600 mt of steel at our Ahmedabad warehouse.
Apart from the above product we also provide
MS Sheets
MS Pipes confirming to IS:1239 (Part1); Size: 3 MM to 150 MM