Welcome To Akriti Sales Corporation
Established in the year 1999, we, "Akriti Sales Corporation", once ISO 9001:2008 certified company, are a prominent name, engaged in trading of all prominent brands of Cement, TMT Bars, and Structural steel having received SE-1B rating from CRISIL. And rating from Infomerics Valuation And Rating Pvt.Ltd as follows
1. Long Term Fund Based Facility - Cash Credit : IVR BB+/Stable outlook (lVR Double B Plus with Stable outlook)
2. Long Term Fund Based Facility - Channel Finance : IVR BB+/Stable outlook (lVR Double B Plus with Stable outlook)
3. Short Term Non Fund Based Facility - ILC/FLC : IVR A4+ (lVR A Four Plus)
We keep a stock of 5000 to 6000 MT of material at our Ahmedabad warehouse.
We are the only distributors of JSPL, who maintains a stock of UB/UC/WPB at our godown, to make it readily available to our valued customers.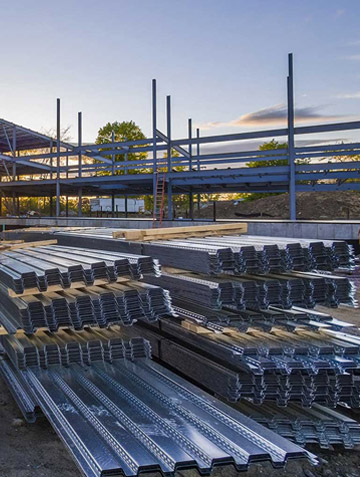 Mr Kamal Drolia (MD & Chairman)
Having established Akriti Sales Corporation, Mr. Kamal Drolia also established Punam Sales (sister concern of ASC) in 2004 to go one step closer to his vision of becoming the end-to-end supplier of all the construction materials. Previously he had worked at Vikram cement (now UltraTech Cement) as a regional manager for almost a decade.

Sandip Sane
DGM-SGM & SQA
Transpek lndustry Limited
" We appreciate your efforts and professionalism by which you have helped to complete the project well on time.
Once again, would like to thank you and congratulate you for your dedication. We wish to continue your contribution to the upcoming project also."

Rajiv Sharma
Chief Commercial Officer (CCO)
Gujarat Fluorochemicals Limited
" We Appreciate your working with us and are overwhelmed by the speed and services in bringing our project time. Both steel and cement have been your forte in delivering excellence in the project. "